I would love to say that this is going to be a post about how I look so sleek & sophisticated on *every* photo shoot, but unfortunately, it's not. This time I went out totally geeked down, in the name of just hauling a lot of gear.
Sunday, I had a photo shoot at Duke Gardens, which is beautiful and has so many nooks, crannies and places to take photos.There are rocks to climb on to get great photo angles, hills, bridges & lots of gravel paths. In addition, it's a huge park. For my session, I knew I needed to carry a few lenses, and with it being in the upper 70s, I knew I was going to get hot fast & my Shootsac wasn't going to cut it. So, before I left home, I packed up the "GeekBag" – AKA the Think Tank Change Up photo belt pack.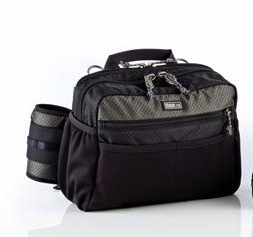 Now, I've had this bag for years, I thought it was a solid investment piece, but I just never got the trick of getting it to look right or feel right on me. And let's not forget, it's a BELT PACK. Now, for men, they tend to be OK with belt gear, from what I can see, but us women — not so fond. I've tried to sell it, I've left it in the closet…forgotten for a bit of time, and the longer I had it, the less need I had to get rid of it. Because honestly..I have a fear of getting rid of things I could maybe sort of need in the near or distant future. It happens to me all of the time. I hate something, I take it back, or I sell it – and a few months later, I find myself in desperate need of that *thing*. Worst feeling ever. Soooo, the Think Tank stayed.
I pulled it out & told my clients (two teen girls, whom you'll see later on this week on the blog) PLEASE don't laugh, it's a photo pack, that happens to be worn like a belt pack. They said "oh, don't worry…our mom has a belt pack too that she likes". Well…cool! They'll be no belt pack jokes!
For the first time ever…I think this pack was actually comfortable! I was able to carry a lot in it while jumping on rocks, stooping, squatting & walking all over for about 2 hours in the park. No slippage, no shimmying all around & no shoulder pain either.
Speaking of shoulders..I did actually buy a new camera strap last week also. I am usually a hand-strap kind of gal, but I got a new camera & it's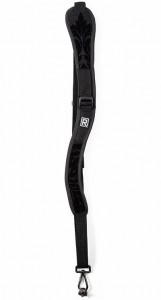 considerably more heavy than my last. I didn't want hand pain from gripping such a heavy camera, so I said farewell to the hand straps and RS-W1 – made especially for women. It has a special curved strap that keeps it from doing weird things to your chest (you ladies know what I mean). Best of all, the system allows for the camera to slide up and down the strap to swing by your side when not in use. It's pretty cool, and along with the Think Tank Change Up, I think I've found a reasonable system to work with the North Carolina heat. Best thing about it is at the end of the session, when I remarked how dorky I probably looked, both girls admitted they didn't notice my bag at all.
Definitely 2 thumbs up for both products today!