If you have recently ordered any prints from me, you'll notice a new addition to my product lineup called Signature Prints. These prints are mounted on a rigid board for protecting larger images. Most people will take their Signature Prints to their local frame shop to have them properly framed, as it's hard to figure what to do with unframed artwork that isn't a canvas once you receive it.
I recently ordered a few prints of our home, I didn't want canvas and thought that I actually might mount them in my favorite configuration around the house, black frame, white mat. After it came in I decided against it. I actually used a really simple hanging method for some framed work around the house and figured that with a hack, it might work really well on my Signature Mount trio. For the framing fanatics…you may want to hide your eyes.
First off, I present to you my stark naked dining room (as far as walls are concerned).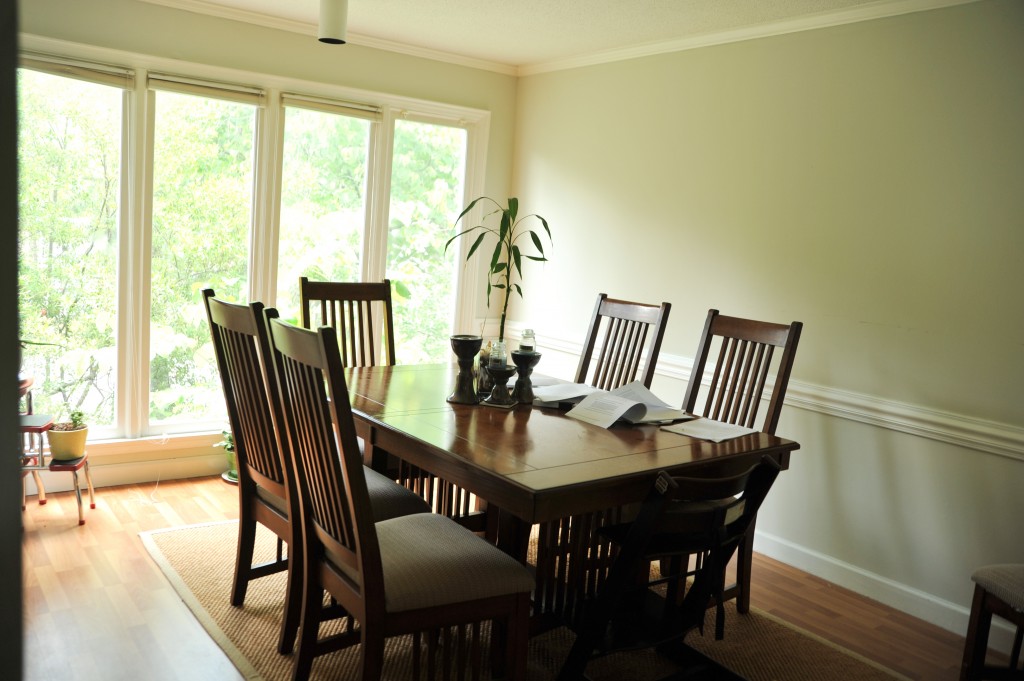 I plan to fill the wall with family photos eventually, and paint. I didn't want to make many holes in the wall because once the collection grows, I may have to reconfigure. I took a photo of the wall I'm considering and took it into Photoshop to play around, and after settling on an acceptable arrangement for the three, I went back to my wall.

I'm good with visually lining things up, so there are no pencil marks or grid lines, I have no idea where the laser level is either, so this project is freestyle baby! My main check point is the chair rail (because it's pretty straight).
Now, I don't know if you've used these or not, but they are awesome. They're by 3M, and they are Command Adhesives (with Velcro). They remove easily and don't snatch off paint. If you're in an apartment, or don't want to ruin your walls with holes, or care to protect the paint, this is a great product. I bought this pack of medium strips for $5.50. I stopped by the art store and purchased these clear dots as well to give the art a little lift from the wall.  Turns out I didn't need the clear dots because the Velcro was just the amount of lift that I needed – but, they are a good option.


So after planning what's to be a really nice feature wall, I get to the photo prep. Four strips per piece seems fair, so I follow the directions on the Command package to get my Velcro lined up, and pressed onto the wall.

It holds like I thought it would (they hold up to 1.5 lbs), and didn't fall off after ten minutes. In my world, that means I'm good to go, so I repeat the process on the others, all totaled it takes about 15 minutes more.  A good thing about these is that it makes it easy to change out photography seasonally, or as families grow and change, or you can rotate photos in a popular room in the house. I love the way these turned out, and it's no real wall commitment that I'm making, so when my dining room changes, I can move these around for the cost of about $5.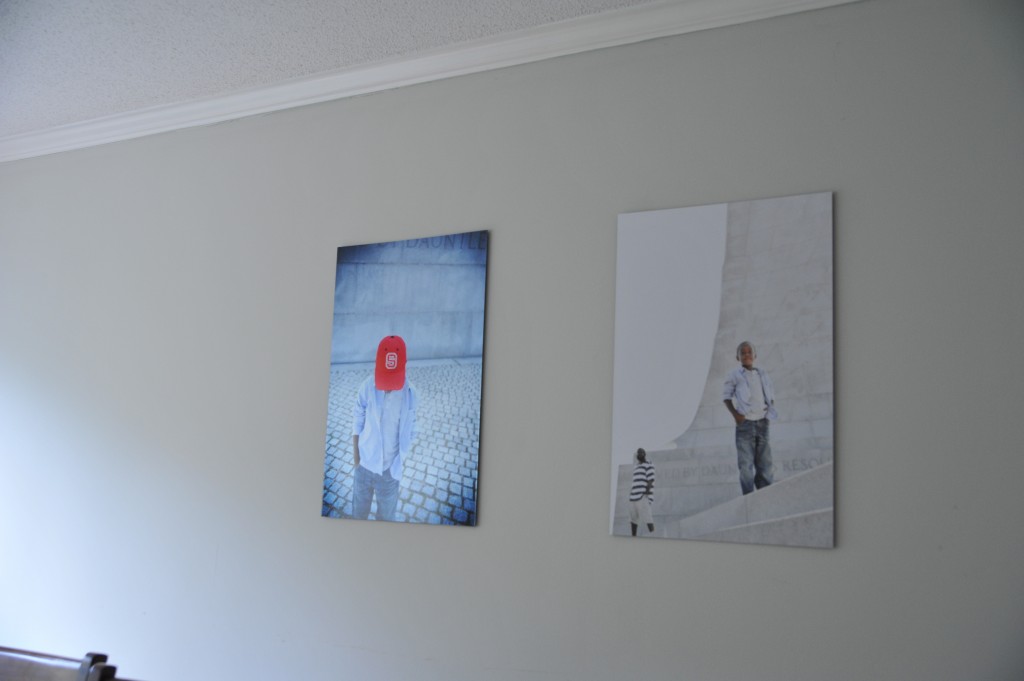 I really love the photo in the middle, it's a metallic print, and while the other two are matte finish, this one just jumps out and the color is so vivid. It's always an option…just ask when you're ordering!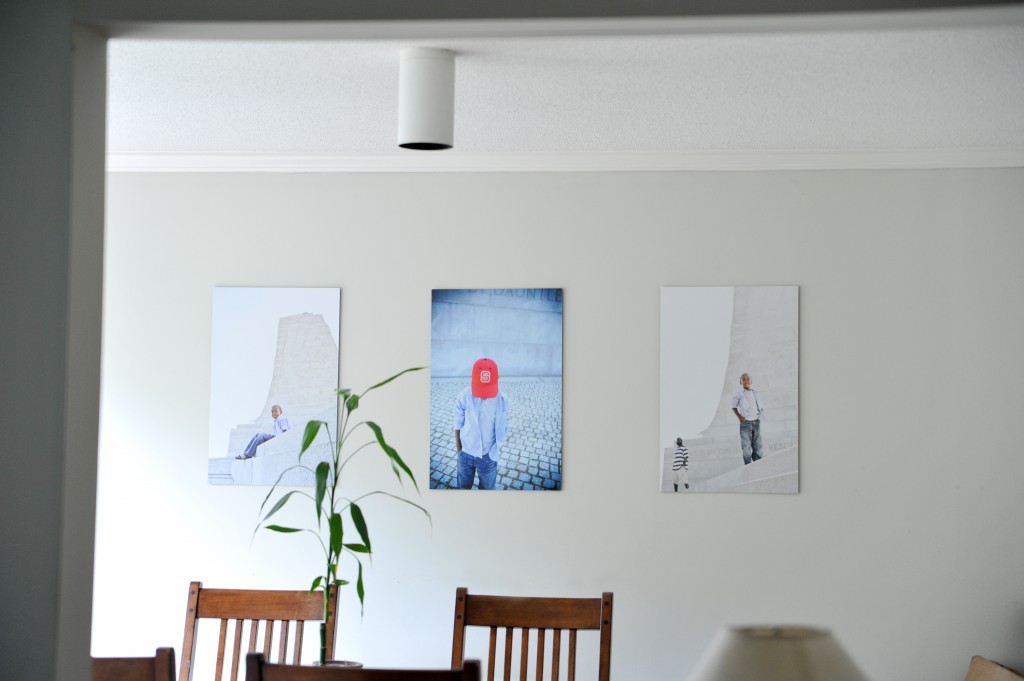 They also make larger strips to hold work in frames, these have been on the wall since last summer, and just like the small ones, they remove with no problems.

One Response to "Wall Wednesday – Easy hanging for Signature Prints"